&nbsp

Gem Tracking Software System
Wholesale Diamond Inventory/Consignment System. For keeping track of Gem stock, pricing and consignment details.
Main Stock Screen
The Main Stock Screen holds extensive details of each stone in stock.
Product Memorandum Screen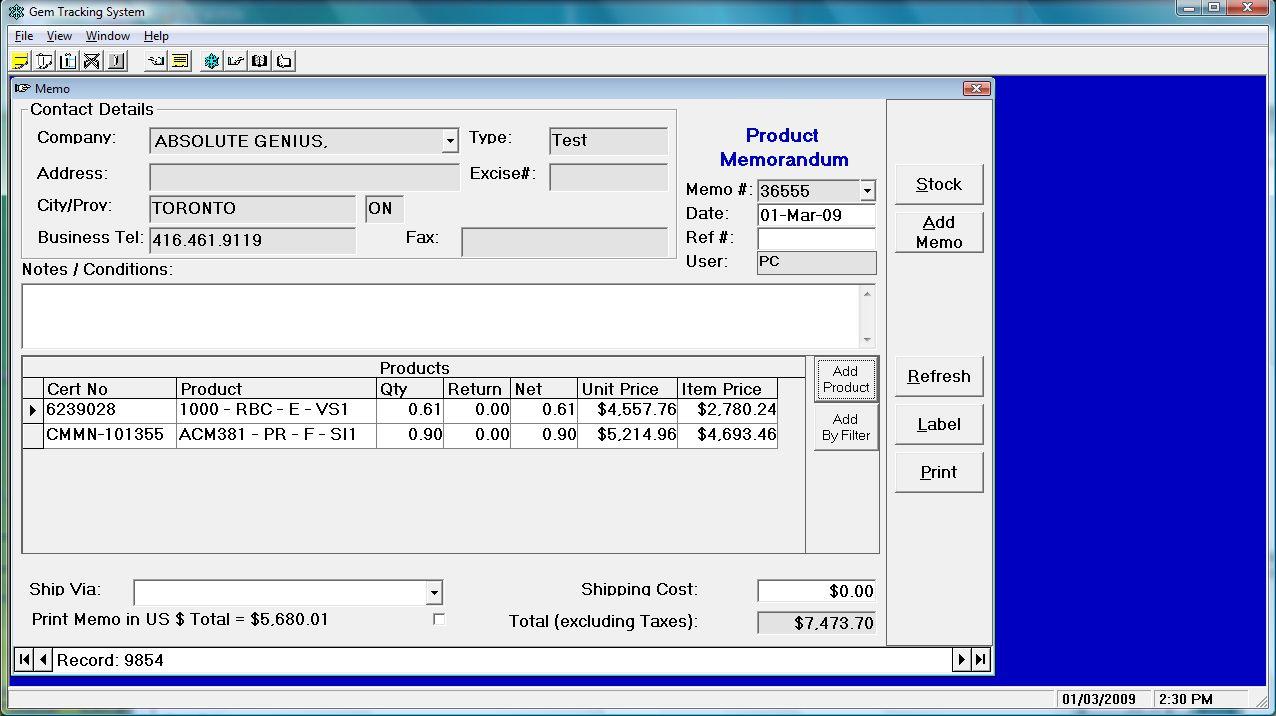 The Product Memorandum Screen shows details of product items on consignment. While maintaining stock quantities for added items and returned items.
Report Filtering Screen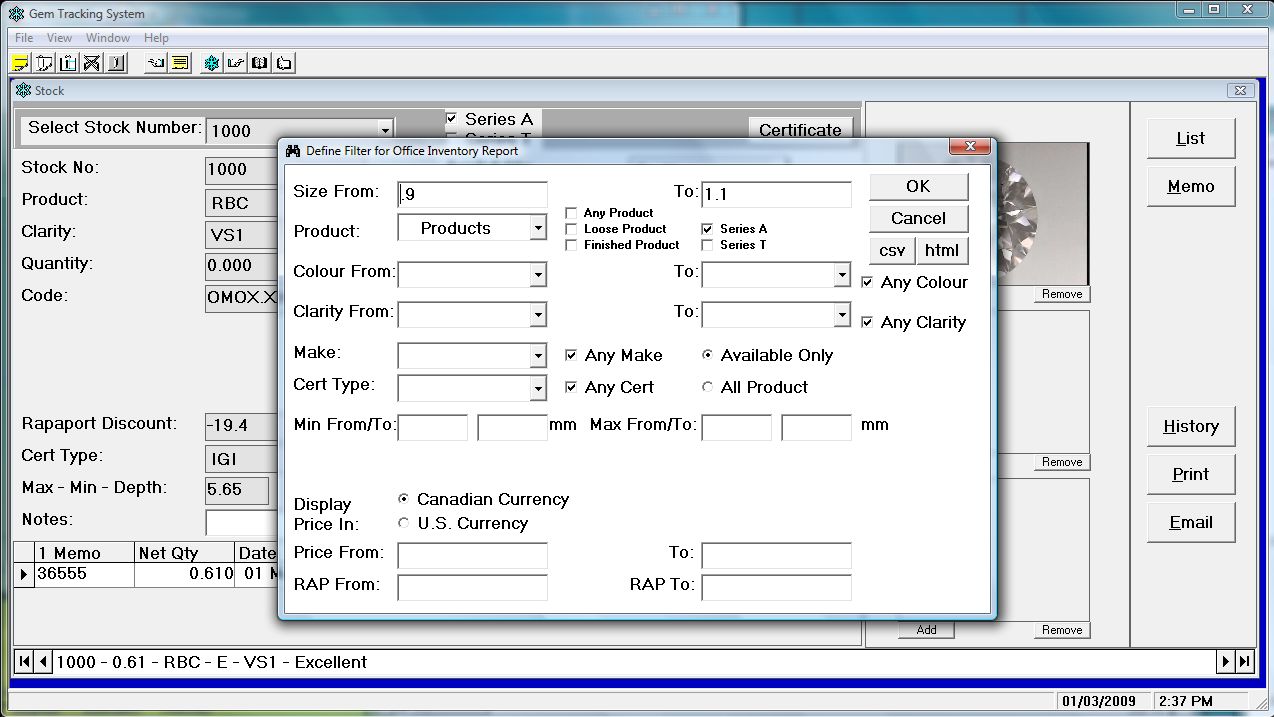 The Report Filtering Screen provides extensive search criteria for locating Diamonds for reports.
Report Screen Example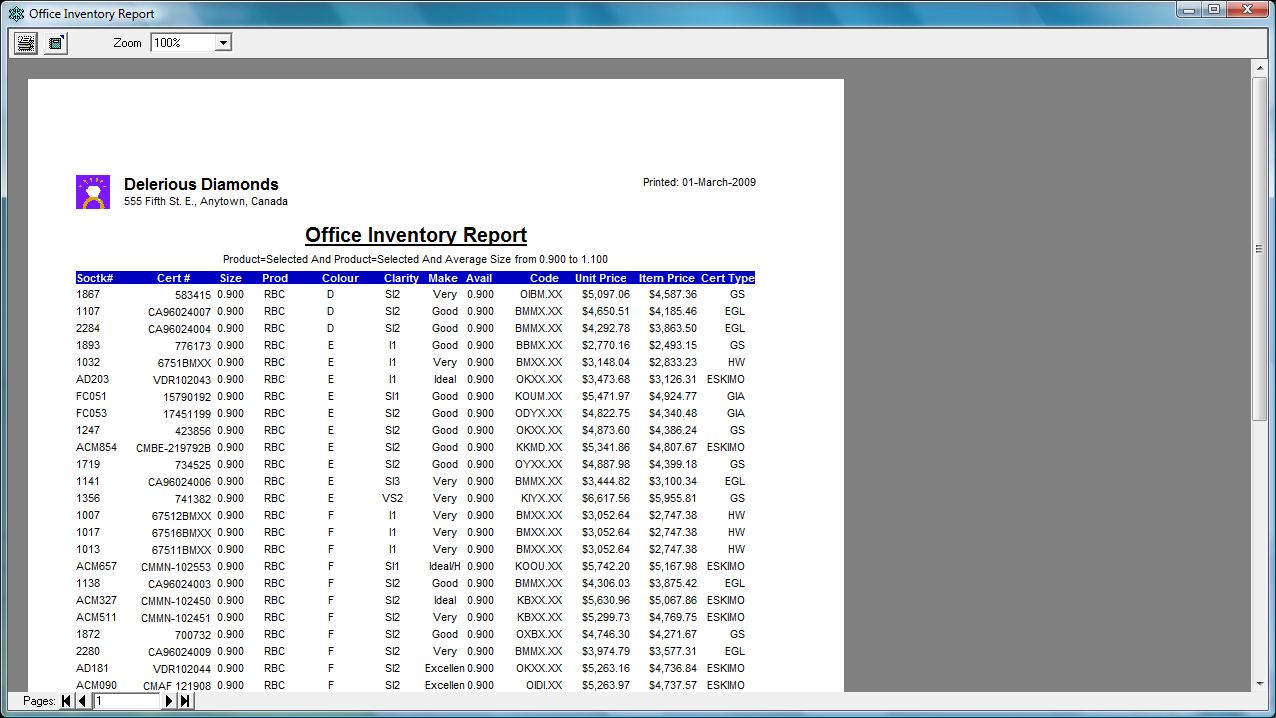 Report Screen example shows one of the many detailed stock reports.