&nbsp
Job Scoring System
This type of custom program is useful for any organization to evaluate jobs which are on the table for quoting or production. When the details of a job and the criteria which makes up a remunerative one are evaluated before it is actually taken on; much time can be saved (not to mention money). This program can be customized to fit most any activity. The below example is an application to a film and TV show equipment provider.
Job Scoring Main Screen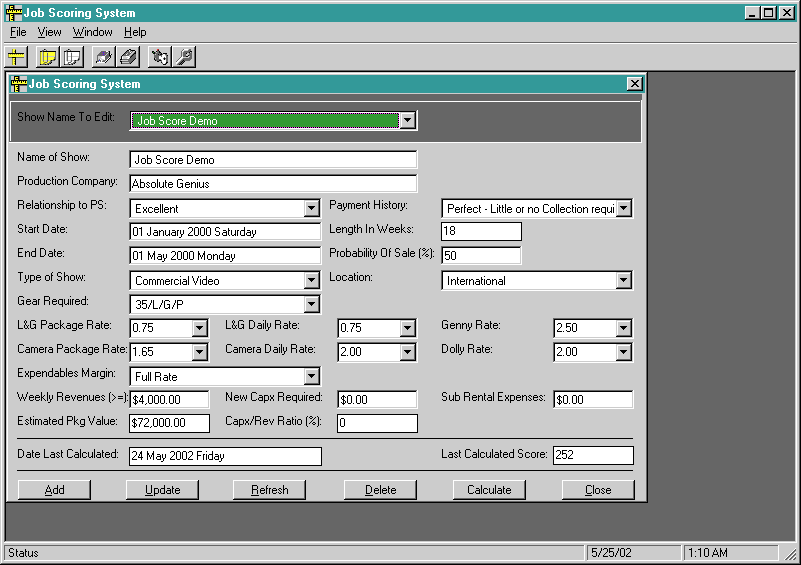 Data entry details particular to your organization can be easily customized.
Rating Configuration Screens
The different criteria your organization needs to rate can be initially written into the program. After that, it is easy for you to add or remove criteria as your business needs or services change.
Report Screen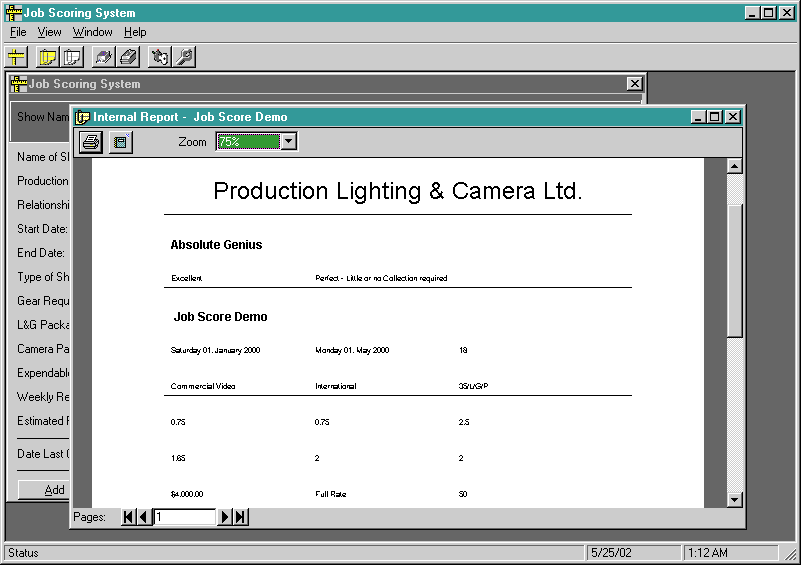 Reports can be customized for both Internal and External use.
Administration Screens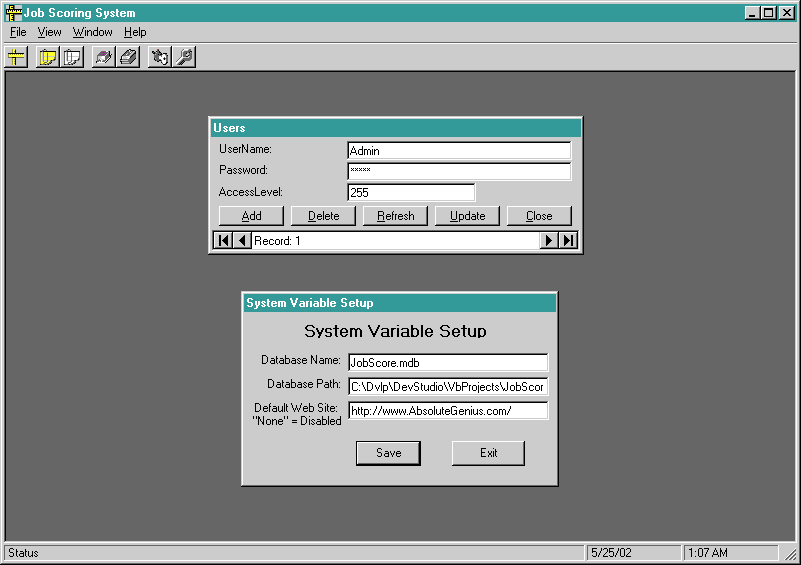 For setting up the system and users.